Our listings are provided by our friends over at nextfilm.co.uk.
The Windmill Massacre (2016)
Last On
23:00-00:40 Thu 10th Jun 2021 90m
Horror Channel
Synopsis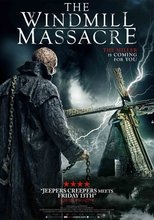 (2016) Gory horror with Charlotte Beaumont, Noah Taylor and Patrick Baladi. A tour of Holland's historic windmills turns into a bloodbath for a group of holidaymakers. Strong language.