Our listings are provided by our friends over at nextfilm.co.uk.
The Day of the Jackal (1973)
Director
Starring
Last On
22:00-23:45 Sun 11th Apr 2021 160m
Sony Movies Action
Synopsis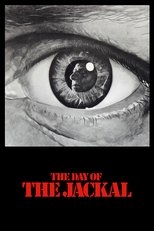 A French paramilitary group disgusted with Pres. Charles de Gaulle's decision to free French Algeria plans De Gaulle's assassination in this taut political thriller, based on Frederick Forsyth's novel. To carry out their task, the group hires a British hit man known only as "The Jackal" (Edward Fox). But soon the plan is uncovered by French police, who send investigator Lebel (Michel Lonsdale) to sniff out the Jackal's trail.