Our listings are provided by our friends over at nextfilm.co.uk.
Sleepless (2017)
Last On
23:10-01:00 Tue 12th May 2020 90m
Film4
Synopsis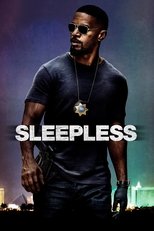 (2017) Violent action-thriller with Jamie Foxx. When a corrupt cop steals a cocaine shipment, it prompts the kidnapping of his son and interest from Internal Affairs. Very strong language.