Our listings are provided by our friends over at nextfilm.co.uk.
Shoulder Arms (1918)
Last On
05:10-06:00 Thu 22nd Aug 2019 90m
Talking Pictures TV
Synopsis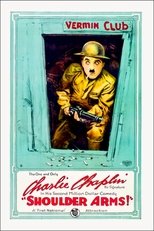 1918. Comedy. Directed by Charles Chaplin. Stars Charles Chaplin, Edna Purviance & Syd Chaplin. Charlie is a boot camp private, with a dream of being a hero, who goes on a daring mission.