Our listings are provided by our friends over at nextfilm.co.uk.
Old Bill and Son (1940)
Last On
07:00-09:00 Sat 26th Jun 2021 90m
Talking Pictures TV
Synopsis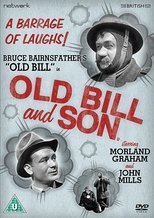 1940. Comedy. Director: Ian Dalrymple. Stars Morland Graham, John Mills, Mary Clare. World War I veteran Bill is inspired to re-enlist in 1939, and ends up serving with his son.