Our listings are provided by our friends over at nextfilm.co.uk.
Identity (2003)
Director
Starring
Last On
21:00-22:50 Tue 19th Oct 2021 105m
Horror Channel
Synopsis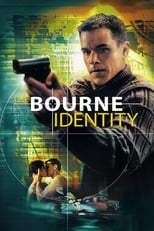 Ten strangers take shelter from a storm in a remote hotel, but start to suspect their being together at the same place and time is more than just a coincidence. Before long a mysterious figure begins to murder them off one by one - leaving the guests to work out which of them is the killer, or if someone else is in the hotel. Murder mystery, starring John Cusack, Ray Liotta, Amanda Peet and Alfred Molina.