Our listings are provided by our friends over at nextfilm.co.uk.
Freedom Radio (1940)
Director
Starring
Last On
14:55-16:45 Thu 14th Oct 2021 110m
Film4
Synopsis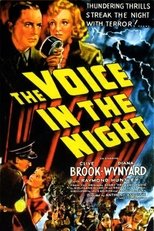 Raymond Huntley eventually became one of the finest comic stooges the British cinema possessed. However, early in his career he revealed a talent for villainy and he is the sole reason for watching this horribly outdated and often unintentionally funny flag-waver from director Anthony Asquith. Apart from Huntley's truly sinister Nazi, the rest of the cast are simply dreadful as they spout platitudes in clipped stage accents that are totally unsuited to their middle European characters. Clive Brook and Derek Farr are embarrassingly earnest as the heads of a pirate radio station, but even worse is Diana Wynyard's ludicrously naive collaborator.