Our listings are provided by our friends over at nextfilm.co.uk.
First Man (2018)
Last On
21:00-23:45 Sat 17th Apr 2021 90m
Channel 4
Synopsis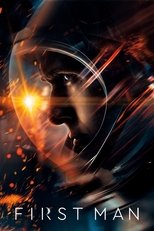 (2018) Ryan Gosling and Claire Foy star as the Armstrongs in a real-life drama about the 1969 moon landing. As the family grieve their child, Neil begins space training. Strong language.