Our listings are provided by our friends over at nextfilm.co.uk.
Deadpool 2 (2018)
Last On
21:00-23:20 Sat 8th May 2021 90m
Film4
Synopsis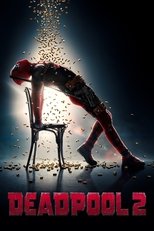 (2018) Action-comedy sequel. Ryan Reynolds returns as the can of whup-ass-opening superhero, and now he's got buddies to help him take on baddie Josh Brolin. Very strong language/violence.