Our listings are provided by our friends over at nextfilm.co.uk.
The Captive Heart (1946)
Director
Starring
Last On
13:00-15:00 Tue 18th Dec 2018 95m
Talking Pictures TV
Synopsis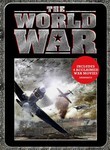 In a German POW camp, Czech officer Capt. Karel Hasek (Michael Redgrave) assumes the identity of dead British officer Capt. Geoffrey Mitchell, and to keep up the charade he must correspond with Mitchell's estranged wife, Celia (Rachel Kempson). The letters revive Celia's faded love for her husband, but the Gestapo is closing in on Hasek and is bound to expose him, forcing a heartbreaking realization from the amorous Celia.