Our listings are provided by our friends over at nextfilm.co.uk.
Fight Club (1999)
Director
Starring
Last On
23:45-02:25 Sun 29th Jul 2018 165m
Five
Synopsis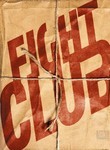 An insomniac corporate drone (Edward Norton) meets roguish rebel Tyler Durden (Brad Pitt), and together they form a cathartic but brutal underground society in which men fight each other freely in director David Fincher's sharp Oscar-nominated flick. But the line between reality and sleepless haze begins to blur when propagandist Durden transforms Fight Club from a group of non-conformists into a nihilistic cult. Helena Bonham Carter co-stars.